Ultra-Dimensions Pvt Ltd (UDPL), is headquartered in Visakhapatnam and it offers diverse services to for Defense Sector with focus on Naval and maritime systems. UDPL specializes in executing turn key projects for Defense domain with multi-disciplinary expertise in Electronics, Mechanical & Civil. The firm is registered with most of the Defence Organisations like Naval Dockyards, Material organizations, various projects of DRDO including the most prestigious project of ATVP with Ship Building Centre, Vizag and DMDE, Hyderabad, MES, CCE(R&D), Midhani etc. The firm is also registered with Military Engineering Services as an 'S' class contractor, presently being considered for up gradation to SS-class at New Delhi. We are pleased to state that we got an excellent accreditation of BBB from ICRA and is also awarded ISO 9001:2015.
We have in-house expertise in developing indigenous Electronic systems in the Radar, Communications, Electronic warfare, Naval Systems, ATE's & Simulators. Mechanical expertise inmapping, designing, fabrication of Titanium, Nickel, Aluminum, Bronze actuated valves. Civil Engineering expertise in construction of civil structures, Hangars and many more. Ultra-dimensions has executed numerous Construction Projects starting from residential & to commercial complexes and actively participated in a numerous Marine related works such as Piling andSub- Sea works including construction of break waters, burial and de-burial of underwater pipelines, removals, salvage and Grab dredging Operations.
One of the prestigious projects we have executed successfully is "Indigenization of Gas turbine test beds for use in Defence establishments".UDPL is Headquartered at Vishakhapatnam with offices across pan India at 6 Places including Port Blair.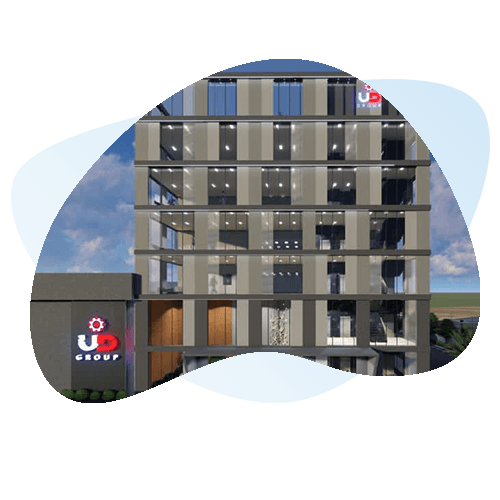 Since 1994, Ultra Dimensions has been undertaking various contractual orders for supply of equipment, spares to Indian Naval organizations in Visakhapatnam. The firm through its excellent track record of quality service got herself registered in Military Engineering Service (MES) as B-Class Contractors.
Ultra Dimensions Pvt Ltd (UDPL) is the main constituent of Ultra Group Companies with its headquarters located in Visakhapatnam.With our in-house enhanced competencies, we undertook works in the field of pipe fabrication, valves manufacturing, online fitting, and other items in the field of civil, electrical, hull fabrication, engineering works, and equipment supplies. We have also ventured into development of Indigenous Electronic systems in the field of Radars, Communications, Electronic warfare & naval Systems. We have developed expertise in delivering Gas-turbine Test beds, Reverse Engineering of Radar & Communication sub systems, Simulators & ATE's for Indian Defence.
The company also specializes in Titanium Works for allied industries and built capacity through recruitment of specialists and building capacity through continuous training programmes in the field of Titanium works. The sustained efforts in Titanium have enabled the company to become a name to reckon in Titanium works in India.We have also developed our in-house design facility which involves re-engineering of Russian systems, assemblies, sub-assemblies, components through mapping for indigenization works.